Thank You for your interest in the 2015 SHSMD Conference presentation:
"

Your Data Wants To Talk — How Can You Hear It?

"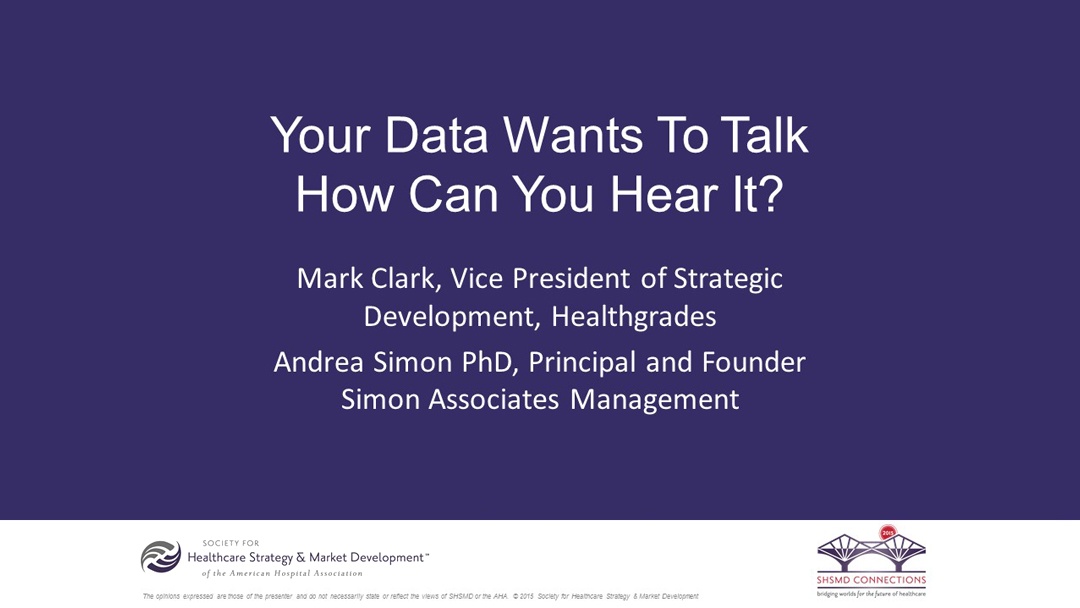 Big Data reveals much about a person's healthcare journey but it is his/her own story that gives that journey meaning. T

o be competitive, healthcare leaders must use this "meaning" to deliver better care. This webinar shows you how.
Watch/Listen Now!