Thank You for your interest in our 1st "Healthcare Innovation: Trends From The Trenches" webinar:
"Are The FUGs—Fear, Uncertainty, Greed—Getting You Down?"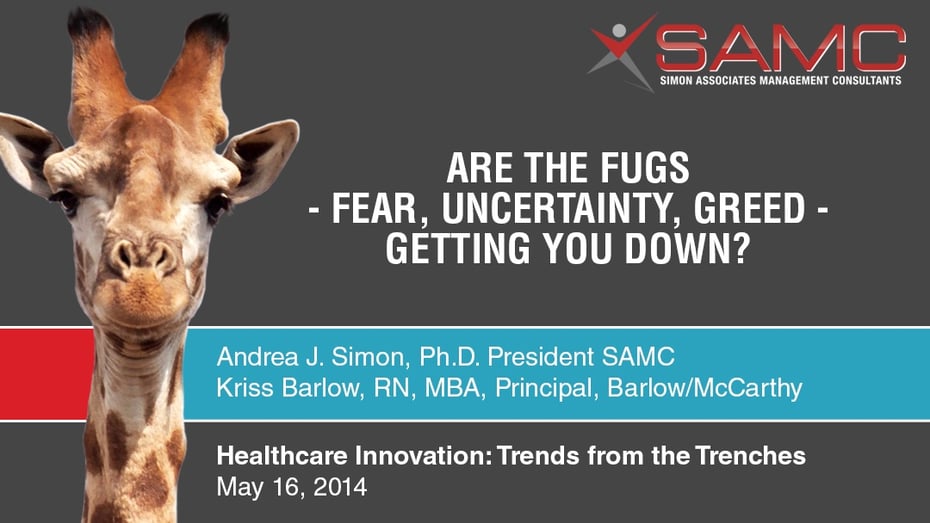 This

highly-informative 1-hour webinar examines the major changes seen by Dr. Andrea Simon and Kriss Barlow taking place in healthcare today and gives you practical, actionable tools to get rid of the "FUGs" and get you moving again.
Download Now!