Thank You for your interest in our 15th "Healthcare Innovation: Trends From The Trenches" webinar:
"

Want To Capture Today's Healthcare Searcher? Go Inbound!

"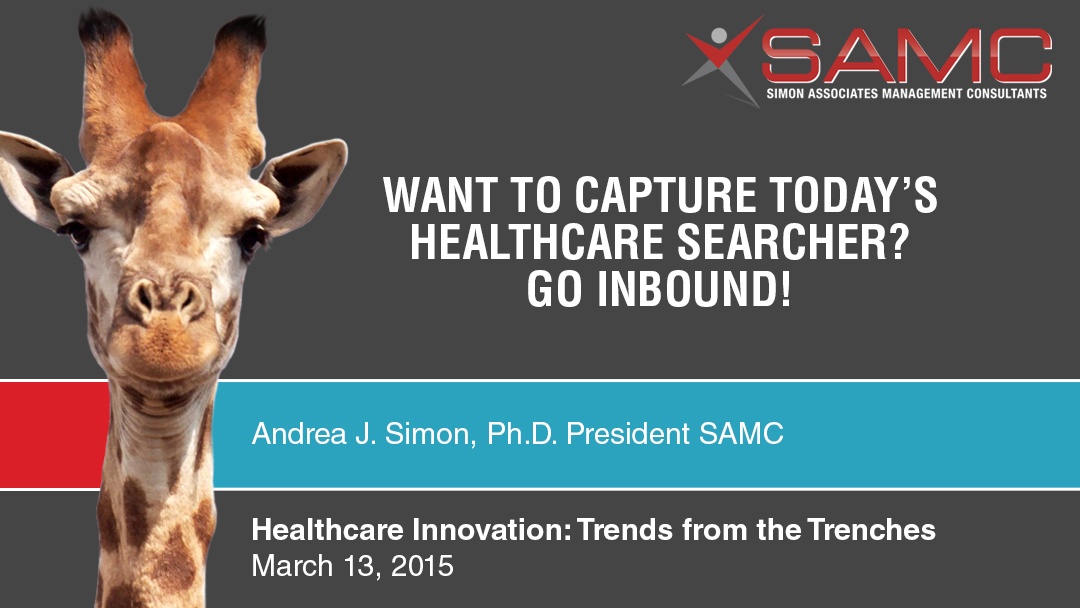 In this

highly-informative 1-hour webinar, SAMC

founder and president

Andrea Simon, Ph.D.

demonstrates how "to do" Inbound Marketing and presents specific tools to convert "searchers" into customers.



Watch/Listen Now!