How Can You Learn More About What People Are Really Doing?
Hang Out!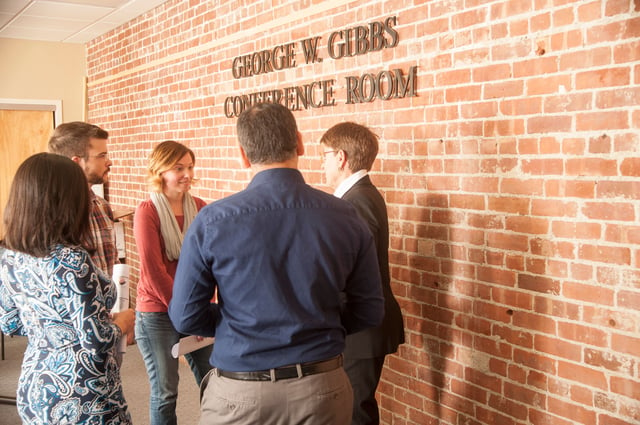 You might be thinking that some of the Anthropological tools in our toolkit would be great to use, if only you knew how to use them. If this is the case, it might be a good time for you or your staff to:
Spend "A Day in their Life" and observe how your customers are solving problems or using your or a competitor's products.
Do Culture Probes. Participants put together elements that make sense to them, then you evaluate what they create.

Ask customers to conduct video diaries or write down their daily lives in their diaries or on their iPhones.
Or, one of the easiest tools that generates a ton of results is for you to just "Hang Out." Observational Research is just that — observing. One of the best methods is to find a place where you will get interesting insights into how people are solving a problem or buying a service. Whether you are in the B2B or the B2C space is not important. What does matter is that you are ready to observe, and from those observations, open to learn more about those customers, or your own employees, than you could by just asking them questions.
Why should I "hang out"?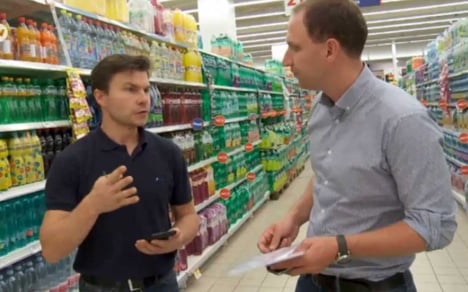 The idea that "deep hanging out" could help us understand what was happening in a community or a culture came from the early research methods of anthropologists working in small scale societies. Applying it to manufacturing plants, shopping malls, employee cafeterias or call centers emerged from the work of the anthropologist Clifford Geertz. In 1998, his article Deep Hanging Out simply suggested that you can learn a great deal by immersing yourself in a culture or group or social experience on an informal basis, unlike other types of observational research where you are an external observer whom people know is deliberately studying what they are doing. When you are just "hanging out," you are doing just that: hanging out and perhaps participating as a part of the group.
Observations gleaned from deep hanging out may typically end up being the most poignant insights of one's anthropological research. Frequently applied to almost any kind of context, the method is exploding and has become a key part of User Experience (UX) research:
What is the meaning of what they are doing?

What is the culture that is supporting those actions, behaviors and beliefs?

How can we use our understanding and insights to build our business better?
For you and your business, Deep Hanging Out is one of the easiest ways you can learn about:
How your staff gets their jobs done.

How people actually buy from you.

How your customer service center is turning away important business possibilities.

How your sales team is well trained on closing the sale but not at all aware of what the customer really needs.

How people are shopping for a product, either online or in a store.

For B2B, what another business is trying to solve that you could help them resolve.
How should you use this anthropology tool?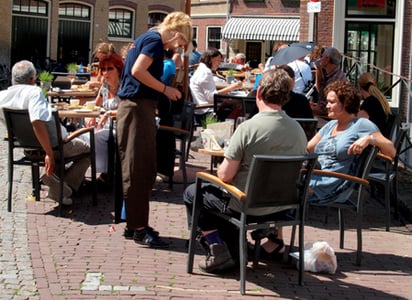 It's easy! Simply start to hang out. It doesn't matter where you begin. Do it each week until you begin to feel like it is worth the hour or two it takes to "really" listen to what is happening in an area that you want to know more about. Some great places to start might be:
The lunch room.

Toyota management deliberately eats with their staff. When was the last time you hung out and listened to your employees talking in the lunchroom? What are they chatting about? What might they share about a client issue or a production problem? Try not to ask them. Just listen.

Customer Service. This is another easy place to hang out. Sit on the phones. Listen to what your service team tells the caller. Listen to what questions or requests they cannot solve. Those unsolved questions and issues might be just what you need to expand your business or resolve problems faster.
Shop Floor. I spent a lot of time on the manufacturing floor of a client, Marcal Paper. I even spent time on the night shift. It was mind opening. The things that people could do without managers around were startling. Why did they need managers during the day but were quite capable of doing it on their own all night? What might you learn by watching and listening to your manufacturing team or your production folks?
Hang out with people you don't know well. There has been a great deal of research on how people in different cultures use cell phones. (cite source) Who are you ready to better understand? Older adults? Gen Y? The future Gen Z? Maybe new immigrants? Or new graduates? It doesn't matter. Go hang out and see what you can learn.
Whatever you do, don't ask them questions. Refrain from trying to probe. Let them be themselves. You be the camera. Then step back and reflect on what you saw.
Next Steps
Give some thought to what you are trying to learn and how to use corporate anthropology tools to help you. You can learn more from our videos or sign up for our newsletter in which we share tips and stories with you. Better yet, read my book which highlights several examples of these topics in practice:
| | | |
| --- | --- | --- |
| | | |
Enjoy the journey. And please let us know if you would like to talk with us at SAMC. Perhaps a free consult or a workshop would be right for you and your company?

Andi Simon
Corporate Anthropologist
President, Simon Associates Management Consultants
Author, "On the Brink: A Fresh Lens to Take Your Business to New Heights"