How to Better Understand Your Customer?
Pictures, Diaries, Video capture their stories!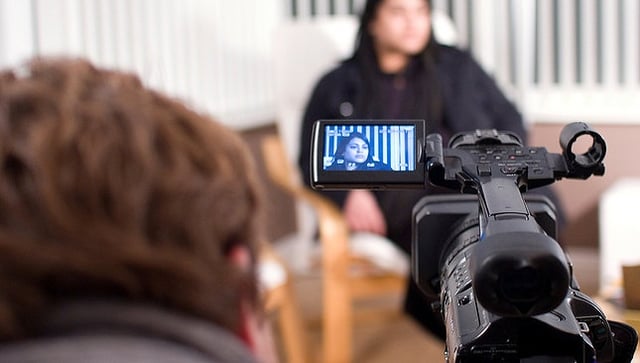 We're so pleased to offer you some tools to add to your company's toolkit. Maybe they will help you better understand what your customers are doing with your products. Maybe there are some important problems you could be solving if only you knew more about them. In this tool kit, we offer four different ways to "go exploring" for you to try:
Spend "A Day in their Life" and observe how consumers are solving problems, or using your or a competitor's products.
Do Culture Probes. Let your "subjects" put together the elements that make sense to them and see what they create.
Go "Hang Out"! Literally, take some time and go watch and listen to customers, potential new customers, or even your staff. Think of it like "Undercover Boss."
I'd also like to suggest another tool that is terrific for engaging people — the use of diaries. These can be written or photo or video diaries. I'll explain what they are and how to create them, and see what you think.
Why Use Diaries In Your Anthropology Tool Kit?
When you decide you want to learn more about a customer or a problem, go exploring to find new markets, see how your employees are really doing their jobs, or watch clients do their "go-arounds," I urge you to pick up a camera, your iPhone, Android or video camera and go out into the field. Think of it as part of your discovery tool kit — applying observational research to your business. It is business anthropology at its best.
Or, hand out little black books to your real or prospective customers. Ask them to create diaries about their jobs, their daily lives or how they solve specific problems. This should be open yet within a framework about the topic you are interested in knowing more about.
Since the goal of this exploring is for you to "see, feel and think" more clearly about a particular problem, you will be using a combination of their writing, video and still images to help you formulate a pattern that makes sense of what people are doing. All of these help you capture what is happening. You will be amazed at the disconnect between what you think customers are doing and what you see in their diaries or what you witness through their pictures. There are different ways to do this, and here I will share with you some approaches that might work for you.
Written Diaries
Let's think about this from a B2B perspective. At Simon Associates Management Consultants (SAMC), many of our clients are trying to sell to new, younger buyers in the business to business market space, yet they really don't know much about how the Gen Y is going to go about finding the right solution for his/her particular business problem. This is a frequent challenge for many of our customers, as their old relationships in purchasing or with manufacturer's representatives are changing and new staffers with new ideas are taking their places.
What could those new customers teach your company if they had a chance? Perhaps they would be willing to engage with you in a research project through diary writing or aural storytelling with their iPhones or Androids? All you are asking is that they record events, feelings and how they are doing their jobs at certain times during the day for a week — such as morning, noon and end of day, or let them the timing for themselves. They can then send the results over to you for you to review, along with them or not. (You might think about paying for their time or providing other ways to thank them.)
With consumers, it works in similar ways. For example, if you are interested in how someone buys a home, watch what they are doing or ask them to keep a diary that they are willing to share with you as they go through their homebuying process.
Is it for everything or everyone? Not necessarily. But is it of great value? Absolutely. Try it!
Video And Still Image Diaries
The use of still images and videos, particularly video diaries, begins with the understanding that you are looking through a lens to capture a very personal view of how you or others see the world. The best images allow subsequent viewers to engage in another's visual journey. You are aiming to capture spontaneous reactions, feelings, emotions, interactions and the accompanying stories in a way that interferes little and reflects these aspects honestly. Above all, it is about authenticity.
I also recommend that you pay special attention to those passions that convey deep feelings. While these are typically expressions of daily life, working style and jobs to be done, it is really the minutia of life that you are seeing, and that has great value.
First, Begin With The Problem Or Curiosity You Have. What Do You Want To Know More About?
Framing the problem (or what you want to know more about) must come first, knowing you might find things that are totally unexpected. Your brain works better when it begins within this framework.

The best way to craft this first step is to start with a story. Put together all the elements of the story you want to capture using video — whether you are shooting it or someone else without you there.

Once you have that framed, the next steps come easily.
Here Are Four Things To Make This All Happen:
Sound



This is the hardest part. Where you can, have your subject wear a remote microphone. If this is not possible, do the best you can to capture the voices and conversations. When selecting a camcorder, choose the one with the best sound for your purposes. GoPros are very good with both Hi and Lo options.

The Shoot



Several things to keep in mind: You are trying to capture "something" around a problem or trend/occurrence you are curious about. Don't insist or assume that your subject is on screen all the time. Let the story flow and if you notice something off- screen, film it. If you are shooting something that is within a confined area, you might use a tripod. If you are carrying a handheld camera or device, don't be overly concerned about camera movement. But do worry about capturing the intimacy and feeling of what is taking place. You will soon learn how to reduce the wiggle and improve the "watching" so that you can grab the insights you are searching for.

The Cameras



Will you be shooting this yourself or will you be giving a camera to customers/non-customers? Maybe you want them to use a GoPro on their visors to help you see the world as they do. Each requires different tools to use. The Pier 5 Hotel, a boutique hotel in Baltimore's Inner Harbor, gave guests disposable cameras to use. Or you can use your own iPhone or iPad, or purchase a video camcorder with or without a tripod. The tools are actually very easy to buy and try out so that you can get a feel for what works best for you. 
With a camcorder, you can easily take your disc, upload the videos to DropBox and share them, post them or edit them. If you're using a mobile device, see if you can capture your commentary on what you think is happening (you'll be amazed at how short your memory can be when trying to recall your thoughts after the fact). Recording your observations as you're shooting adds considerable value to what you are attempting to capture.

The Setting



Of course, you can just go "hang out" and shoot pictures to capture daily life. Yet it often helps if you think about where these pictures or videos will be taken. People, regardless of the context, open up best when they are with others they trust and interact with often. Choose a setting where you and your subjects can be themselves. Where can your subjects interact most naturally and help you learn the most from the video? Also consider the backgrounds. What do they add to the story, as if you are crafting a staged event? If you are not sure how to do this, don't worry. Just "doing it" will help you refine your skills as you or your team do more video diaries and get more comfortable with the experience.
Try It With Your Own Staff
Want to try something different? See if your sales force is willing to put on GoPro cameras and ask their clients if they could video the conversations. It might open up some great possibilities.
In other areas of your business, see how to use your own staff members. They are the perfect people with whom to embark on video diaries. Hopefully they are willing subjects. You can learn an abundance of information about the technique and your organization — its culture, how your staff get things done, and the pain points that keep them from accomplishing tasks.
Don't worry. You will be surprised at how fast they stop looking at the camera and just get on with the day's job. And, you will be amazed at how much the video diaries can tell you about areas of opportunities, unmet needs, and ways to improve your workplace. 
Then, you are ready to go exploring outside your own offices. Enjoy!
Here are some of the best resources I've found on the topic but there is growing literature on the topic too:
Next Steps
Give some thought to what you are trying to learn and how to use corporate anthropology tools to help you. You can learn more from our videos or sign up for our newsletter in which we share tips and stories with you. Better yet, read my book which highlights several examples of these topics in practice:
| | | |
| --- | --- | --- |
| | | |
Enjoy the journey. And please let us know if you would like to talk with us at SAMC. Perhaps a free consult or a workshop would be right for you and your company?

Andi Simon
Corporate Anthropologist
President, Simon Associates Management Consultants
Author, "On the Brink: A Fresh Lens to Take Your Business to New Heights"