Thank You for your interest in our SAMC Innovation Games® Workshop!
Designed to help organizations create a process of innovation, the SAMC Innovation Games Workshop will help you learn its methods and benefits in this informative workshop session.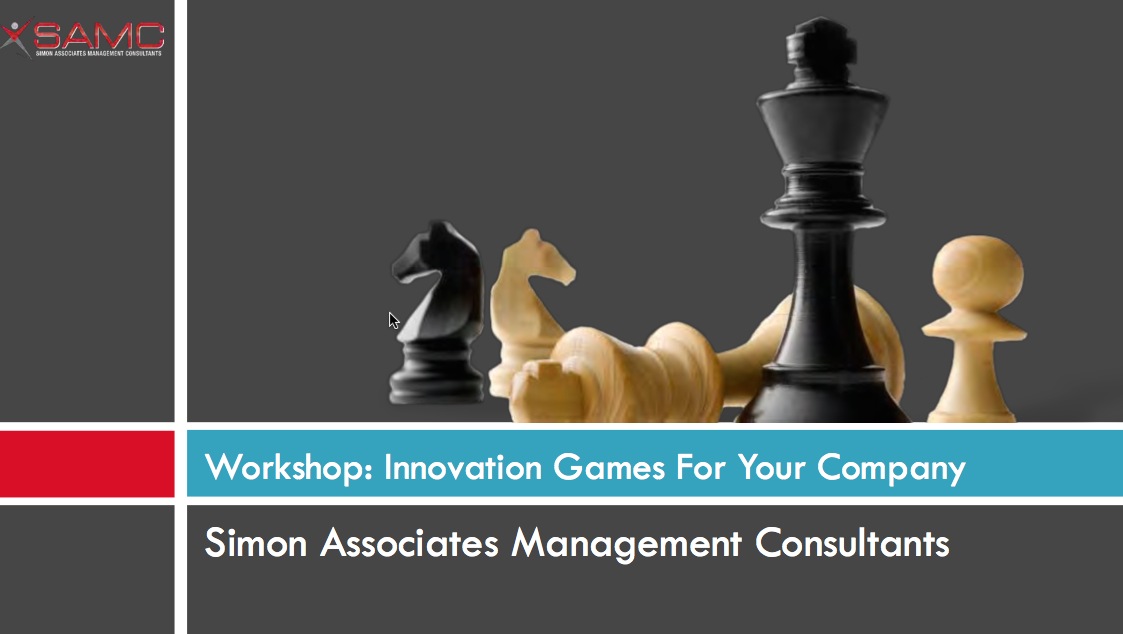 When Should You Use Innovation Games? Learn how Innovation Games can be played with your employees, customers, even in new markets, to help you:
Discover new trends

Shape and manage workflows

Prioritize new product features and find real benefits

Sort and redirect projects

Acquire new customer engagement
We'd like to tell you more about how Innovation Games could help

your

company "see, feel and think" in new ways and convert those new ideas into effective innovations.

Please contact us.
Download Now!